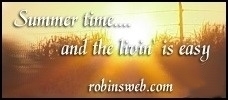 (This is an archive of my Graphics Guestbook website, started in 1998)


:::::::::I love your graphics...want to learn to make them. I have used "Icy Jewels" on my site before. I'm planning to use "Emeraude" on my site, in March. My compliments...I've told many people to come here!

:::::::::You have the best graphics! --Mr. Cool

:::::::::Thank you very much for making your beautiful graphics available.

:::::::::Keep up the good work! *S* I might not use this right away...I'm using your Red Thread graphics now, but i need a change so i decided to try this one out....i'll probably change it bit by bit...*noddies* Thanks for doing this on the web! All of us ("web users") love pretty homepages! ^_~ *grins* -Miko

:::::::::You are an awesome graphic artist. The set I chose wasn't exactly what I was looking for but it is excellent. Thank you for sharing your talent with the rest of us on the net. - Amber

:::::::::this is truly a phenomona, thank you heaps -Citrus C

:::::::::Your graphics are beatuiful and I am so very glad I found them. Your work seems to capture pieces of my poetry and I hope I do your gift justice with mine.

:::::::::I love your designs!! I especially love the sets you have created. I was having such a tough time trying to mix and match backgrounds with icons that I kinda gave up. Normally I would have tried to mix and match something that I would like out of what is given to me by Angelfire. However, they're graphics are so dull that I wanted to search around for graphics that would give my page a real good punch. Thank you so much for letting me use this set and thank you for spending so much time to create these sets. Sincerely, Carol

:::::::::I have been here before enjoyed your work.. have borrowed a couple of tiles and background sets and will be more then happy to link back to you. -Ellen

:::::::::Very beautiful sets you have, thankyou for letting me use this one. -Shell

:::::::::Really like your site. I am just an amateur at this myself. You sure have talent. Have a good day. -Janet

:::::::::I just love your graphics! I've surfed for many months specifically looking for graphics and yours is by far at the top of my list! Keep up fabulous work! -CJ

::::::::: If it didn't I'll say it again here and even if it did go through it's worth saying again and again many times over. Wonderful! Wonderful! I've been to many sites in the last week viewing graphics yours is one of the rare few I have returned to. Bravo!! Brava!! I can only aspire to someday become somewhere near as great an artist as you are. Your theme sets are truely awe inspiring!! (And I haven't even viewed them all yet!!) I have been to your site twice in as many days and plan on coming back again until I few ALL your designs. It's a wonderful place to visit!! Thanks! As always, Just me, G
::::::::: I just visited your site for the first time and was truly impressed:) My question: I don't have a home page, web page or any kind of page and don't know the first thing about setting one up. All I like to do, is collect and use backgrounds on my email to my family. Is there a way to do this with your designs? I am willing to put your link on the letters if that is what is required. The first thing my family will want to know....."who is this Robin person" lolol. That is okay too....sometimes they need a little variety in their conversations:) Visiting your site for them however, would be a little difficult. They are seriously computer impaired. Much like myself. Of all the sites I have visited so far (tons) yours has to be the best. Best in: intelligent information, graphics (without a doubt), and so far, user friendly. I have not attempted to transfer any of your material yet as I wanted to ask you first and let you know what I would be using it for if you give me permission to do so. Thank you, Susan


::::::::: Your graphics are phenomenal......thank you for bringing life to my poetry...Debbie :)

::::::::: Hi Robin :) Most impressive work. Looking around trying to find a martial art (Tae-kwon-do) theme for my club site looking to make...been to many places today and wanted to say...youre the only one i left a "hello" to...didn't find what lookin for yet..but your work is the most unique ive seen all day...bookmarked your site. You have the look i'm lookin for. Thanks :) Trent

::::::::: Dear Robin, Your sets are spectacular to say the least. I will also be leaving a note in your guestbook but I wanted to tell you I have thus farused two of them. I will definitely return for more sets. I see a few I would love to use to replace some older ones. Thanks for sharing your creative genius. Regards, Rita

::::::::: I would just like to say what a wonderful site you have. I have just started web graphics and I am enjoying it alot. Please visit ours in beautiful Oregon -Georga Foster

::::::::: hello my name is jessica and i am using your site to hopefully find something to decorate an invitation for my mom's surprise b-day. so if i use your graphics they will be flying around in the houston area.

::::::::: Nice graphics!! And I've looked at a gazillion of them! - Linda

::::::::: what a great site U have U are very talented person.. Fran

::::::::: Robin, you've been a great help to me! I want to thank you and let you know that I greatly appreciate all that you've done. For those reading this, let me explain real quickly: a couple of months back I found Robin's site and "stole" one of her theme sets. What's wrong with that? Well, I have my own business and, had I read her rules and regulations, I would have known that this is a big no-no! Fortunately for me, Robin forgave me and has, since, been great and has helped me out tremendously. If you visit my site, you will see some of the wonderful work that she has done. Thanks, Robin - you can always count on me to come to you for all my web design needs! Brad - Brad's Rainbow Pride Gifts

::::::::: I'm teaching a summer computer course for at-risk youth and we're working on web design (HTML from scratch) I have a student who loves lavender but needs a bit of inspiration to see how much fun she can have with her project. The computers in our lab do not display frames and so she cannot visit this site from class. I've uploaded your demo lavender page onto her temporary private folder on our server to show her what's possible and what she should eventually strive for in terms of design and expressing her personality. I do not anticipate that any of your images will be actually loaded onto the public server. Her temporary account on the university server will end later this month. In any case, I've included the graphic link to your site with the page and will discuss copyright issues with her. I think seeing your lovely lavender design will help get her own creative juices flowing! -S. Wade

::::::::: Robin - you're amazing!!! You do not realize how much I appreciate your help; I'm really excited right now - I can't wait to see what this finished product is going to be like; I can only imagine!! I really do appreciate everything you've done (and are doing) for me - it really shows that you care about your work and your clients. -Brad T.

::::::::: Love your sets! I don't like loud, overbearing sets, but I like to add a nice touch to the text. I found one in your collection that's nearly exactly what I was looking for. Thanks! Bren

::::::::: Dear Robin, Thank you for allowing me (and everyone) to use your graphics. I'm a relative newcomer to building webpages, I taught myself HTML and still have a lot to learn. Your graphics are absolutely the best I've seen on the net so far and I'm going to get busy replacing my old backgrounds and other graphics with all yours, with the exception of the ones I've made myself. I'll be very pleased to put your linkback on my pages, compared to your webpages mine are completely primitive but I'm learning and they will be improving. Thanks again, and I think you must be one very busy woman to make all these and this site, you are definately very talented. Sincerely, James E. Phelps, Jr.

::::::::: You have AMAZING graphics...I will use some as soon as I find out how to download things to this computer, and yes, you deserve ALL the credit! and I will make sure you get it on my site. Thanks for the WONDERFUL art! -Rhen

::::::::: Your work is so beautiful!! While viewing your graphics site I was astonished by your work. Very Very Good! - Phil

::::::::: Wow, your webpage is just wonderful. I love all of the graphics that you have provided for all of us untalented people out there. To give you the credit for all of your hard work is NOT too much to ask. Keep up the good work so all of us can benifit from it. - Mary Elizabeth O. Heckman

::::::::: Wow, I just wanted to let you know that I am on your website now (through the page Happy Labs of Helen Blank, http://members.tripod.com/happylabs/) and it looks really marvelous. I love your backgrounds. The way you made the page is also wonderful, my compliments!! Bye from Holland, Ellen

::::::::: This is such a great page!!! you are sooo talented!!! I wish I was as great as you with making graphics!!! I'll be sure to tell all of my friends about your page and your graphics!!! :-) Emily

::::::::: Hi Robin, I was thinking about doing a home page (Tho I don't have a clue) I have spent the longest time looking at graphic sites I just wanted you to know, that you have the greatest site by far. Your stuff is outrageous. Thank you for sharing. Shana

::::::::: Robin, you are so very talented..and your graphics are darling. Thanks so much for allowing me to share them. kacey

::::::::: Your site is a Godsend... I've searched forever for the perfect background and I finally found it... Your work is absolutely beautiful... Keep up the good work! -Angela

::::::::: I am currently trying to get my web page up and running, and would greatly appreciate the use of your graphics. I am glad that people like you are nice enough to help others by doing what some cannot do for themselves. Your graphics are beautiful, and I once again would like to thank you for letting people use them. - Ashley

::::::::: I love your sets, very nice work, wish I had the talent. -Brenda

::::::::: Robin, I absolutely love your page(s)! Thank you so much for your graphics! I will put your button on my page whether I use the graphics or not. I wish other graphic sites had their own "buttons"! I think they look much nicer. I am making a page devoted to my pets on AOL and I pretty new to this. I also agree with you about giving people credit for their art. I have seen other peoples art on pages (in collections) where they shouldn't be. Thanks again! ^,,^ >:< - Alison
::::::::: I really love your theme sets and plan to use them for my entire site. I have no talent with graphics and yours are fabulous. Of course I will give you credit on each and every page in which I use your graphics. Thanks, Rayne

::::::::: Thank you for making such beautiful graphics. I really appreciate it.-Lesley
:::::::::Please visit my site and tell me what you think, since your site was my inspiration! -A

:::::::::I read in a german computermag about your site (chip 7/99). I´ve just started programming html and soon I was bored of bgcolor="yellow" and this kind of "web-design". Your site is totally different from what I´ve thought websites should be. I try to build my first sites (familiy, cat house and university) and if I ever use your graphis commercial I will pay the 30 bucks.Thank you for your inspiration and please keep going. -Martin PetersenCologne, Germany

:::::::::Loved your graphics. Thanks for allowing the free use of them! Great site.-Cynthia
:::::::::Robin, came upon your site via a person who did the link thing correctly. The background was so stunning I wrote to the owner of the page and told her, she responded by letting me know of the link on her page to yours. So, there are some honest people out there!!! I browsed your site. You are indeed most talented. Will be stopping by often to see new additions.... -Ronni
:::::::::First and foremost, this is a great site.
:::::::::Thank you for your creativity. I have searched many websites for border sets, and YOURS is the best one yet! The sets are sophisticated, soft and pleasing to the eye. Please visit my website to see your art in action! Thank you. TTFN TheArtemis.
:::::::::hi! just wanted to tell you that your graphics are beautiful! - Julie

:::::::::I have just visited your site for the very first time and I would like to tell you it is the most wonderful site I have ever seen. I am not very good at these things just yet and I am trying to add music to my homepage could you please direct me on how to do that? I have barely gotten into your site but it is just amazing what I have seen. -Millie

:::::::::A big heartwarm thanks to you ROBIN! Without you.. how can i possible have this beautiful site!! YOU"RE the BEST!!!! Thank YOu SOoooooOO Much!! Muchus Gracias!- Kathleen
:::::::::I was curious about which plug-ins or programs you use to make you super graphics!!! I use adobe, and I know I ain't seen nothin like THAT!!!! :) ..if you have the time to drop me a line and let me know which ones you use, I'd appreciate it!!! By the way....I LOOOOOOOOVE your graphics!!!! :) Sincerely, Jenny
::::::::: .....They (the graphics) are very pretty. Thanks for making them available to us non artistic types. -Barbara
:::::::::I just want to say thanks for the beautiful site you've done. I really appreciate the great work you make available free. The art is great and your attitude is beautiful...Thanks! :)- David

:::::::::Robin, I just want to say that your graphics are absolutely beautiful! I don't know how you do it! :) -Sarah

:::::::::Hello. Thought I'd drop you a line to let you know that I'll be using your graphics. I think their great. You are very talented, or should I say EXTREMELY TALENTED? Anyways, I'm wanting to use your aries background, since I'm an aries but I need some buttons, so could you PRETTY, PRETTY PLEASE make me some? Ok I've kissed butt long enough, let me know what you decide.
:::::::::Hi ! I really enjoyed to seeing your theme sets. Great work !!!! I was falling in love to your Theme set Lavender Moment and I used it to my web-pages.

:::::::::I didn't actually use any of your graphics, but I wanted to take the time to compliment you on them and the layout of your page. IT IS AWESOME!! =~Niccole~

:::::::::I am using your graphics on my new site. They are so wonderful and I am thrilled that I could find such cute and snazzy graphics for my site. I surfed and surfed and surfed, and once I found your site, I never looked any further. Your talent overfloweth. -Melanie Wetzel
:::::::::Hello, I just wanted to say how much I love your graphics!!!!!! Especially
your theme sets, it makes it so much easier to put together a page and know
that everything is going to match perfectly.-Kelly Titus
:::::::::I think your web site is absolutely remarkable. The best graphics themes I have seen, very tasteful. I would just like to know what software you used to create the graphics for the backgrounds and the buttons. I would like to purchase it and start dabbling myself? I was wondering if it was Adobe photoshop products etc.. or perhaps Eyecandy. thanks and again what a fabulous site. -Donna C.

:::::::::Dear Robin, Been on a lot of graphics sites, but your stuff is the most beautiful I've seen. You're fantastic! Hope the un-free side is doing well for you. Keep up the fantastic work and thanks for providing a site like this. -Peggy S.

:::::::::And thought that your our backgrounds were the bomb ....now you go and make me a cool logo...there's are not enough words for me to show you how I'm grateful for creative geniuses like on the web!!!! You go girl!! Now I replace my funky other one!!!:)

:::::::::Hi Robin! I'd first like to say how great your graphics are, and to congratulate
you on your very nicely laid out webpage, and your awards (you deserve them).
-L. EnsP.S. Keep up the great work!!!

:::::::::I just wanted to drop you a note to say that your graphics are terrific! I am going to use some of them on my homepage. I especially like the breast cancer set and I thank you for taking the time to make it. It means a lot to those of us who have lost loved ones to the disease. Thanks for the great graphics -Meredith.

:::::::::Hi,MrsL here! A friend sent me a link to your page, next email is to thank her too. Your graphics are great! Keep it up. I wish I could design like that. I will be back for sure.The trouble I have had finding decent backgrounds .....ugh. Now my only problem is which background to use!!! Take care and I will definitely be back! God Bless you!
:::::::::Hi Robin,I was just checking out your site and wanted to tell you that you have some of the most beautiful page themes that I have yet to find on the web. I especially like the "YIKES" set and thought that it kind of looks like a combination of lilacs or blue roses and soft fabrics. Maybe rename to......."Blue Moire Roses" which are very rare?? Just a thought Thanks - Donna Faivre

:::::::::Hi Robin, Your site and graphics are outstanding. I'm brand new at this, and I intend to put up a link to your site as soon as I learn how which should be tomorrow. I loved the gnomes and am playing around with them. They're such good natured guys for gnomes. I hope you'll visit when I'm a little more complete; however, I'm told it's quite addicting, and one is never quite finished with tinkering. Thank you for the Terrific Graphics. -D. Blackwell
:::::::::I absolutely LOVE your graphics, especially the psychedelic ones. I am a receptionist and sit at the front desk. Everyone that comes to visit always comments that they LOVE my background wallpaper. Of course, I brag about your site and how awesome it is and give them the address. I have the daisy border on it now.Keep up the wonderful work. Take care and Happy Easter! -Laura

:::::::::You do wonderful work I will proudly display your logo whenever I get my site up! LOL I plan to use MANY! Thanks so much!-C.

:::::::::: Your graphics are beautiful, very fresh and original. I love "surfin'" through the various graphic sites and thoroughly enjoyed my visit to yours. Congratulations on the care and thought you have given to each page!-MLS.

::::::::::Let me say that thats not the only one I'm planning to use I have a few others I have saved to use for different pages. I just love your site and all the graphics! I have to admit I had a VERY hard time choosing which ones I wanted to use .... I mean we're talking about a week of hard decision making! :o) Anyway you have done a great job and I certainly tip my hat to you. You are very talented.

::::::::::Generally speaking on the topic of web sites, the graphics presented are somewhere between non-existent and very good.You have a nicely done site with graphics of better than average quality. All too often we either forget or have no clue as to how much work some of this 'stuff' can represent. I think that sometimes it's just nice to let those with the talent know they are doing a good job and to say thanks for the freebies. Keep it up.

::::::::::First can i congratulate you on making the best web site ive ever seen!-D

:::::::::: Just wanted you to know, I borrowed your astrological graphics, they are really good, and I think you will like how i used them. im glad you made them and glad you are good, cause you really make my page stand out, i will email the link when im done.take care.by the way- I'm Robert (waving) see ya

::::::::::I ran across your web page while looking for a graphic to put on a t-shirt design contest here at work. I LOVE your designs! I had been thinking of starting a website at home as to use as an extended family website, but I never thought I could design a page pretty enough so I'd pushed it to the back of my mind. I really just wanted to tell you how beautiful I thought your pages were, and if my friend shows me how to use your designs I'll have a hard time picking one. I'll be sure and tell my friends to visit your page.-B

:::::::::: Your work is beeuutiful. I try to make some. I am not good at it yet. My fractal art is not bad though. My rework of photos turn out well and some bars...but will work at it. Your work is inspirational. I wanted to tell you I used your Smokey Stars to display my new poem. Hope you like what I did with it.

::::::::::My name is DG and I happened upon your site through the webmasters newsgroup that i was in looking for help on webpage creation and uploading because i know nothing and can't write html. Anyway I've looked at yours and many others and by far you are the most creative and your pages are presented very well and load very quickly.

:::::::::Of the designs I've seen for New Years - I enjoy yours the most

:::::::::I enjoyed your Web Site very much., I already spent about 2 hours on your site downloading some really neat stuff which I will probably use someday on my site (now under construction). Already informed a couple other people as to your address.

:::::::::First of all, I wish you and yours a wonderful, happy and safe holiday season. Best for 1999, Y2K, and beyond! Happened across your pages, and all of the animations I saw are terrific. You are very talented! I "collect" neat things I see on the net, and I have to admit I copied a few of your images, Robin. I don't use the stuff I copy for anything but sprucing up my e-mail, or perhaps printing on my letters or envelopes. (Of course, anims "loose" a lot when printed on paper!)Anyway, just wanted to say thanks. I sincerely do "honor your time and effort" in creating those wonderful images

:::::::::Your work is *beautiful*! Makes me want to just keep making pages and pages and pages, just to use the graphics you create! heheh :)Thanks again~K

::::::::I will probably be adding some of your graphics to our Electronic Curbcuts page also. This is a directory primarily for use by persons with disabilities and the significant others in their lives. When I do that I will let you know so you can add that link also. I know I said this in my first message, but I'll reiterate once again, your graphics are well worth using and I like your agreements, they are very reasonable. Right now we definitely fall into the category of small, but we do have dreams.Thanks again.

:::::::::I visited your page and I just had to comment. Your work is -wonderful-! Thank you for your willingness to share. You have a marvelous talent.~JR:

:::::::::OOOOOOOH THANK YOU, THANK YOU!!! I run a daily horoscope list and I am always looking for new graphics to use with my daily mailings.... I have a mailing that goes out each day for each sign and I like to use different graphics as often as I can find them. These are just toooooo coooool and I know my horoscope family is going to love them. When I use these borders in one of my daily mailings I'll be sure to include a link at the bottom of each to your web site. If you ever make any new ones I'd love to have them as well <grin>.Thanks again, you do a fantastic job!!! Smiles & Hugs, -L

:::::::::I've searched through your graphics and decided to use a few on my page. They are very beautiful.Thank you for the beautiful designs, Robin, Take Care,-S

:::::::::Hello robin im new at this stuff im puting together a web site and i like your stuff if i use any of it i surely will link it right back to you with your button if it's ok thanks.-DLH Sr.


::::::::::"Karmic Integrity" Great stuff! you're a very good and highly creative artist! thanks for sharing your stuff w/the web! -turtle

::::::::::How are you? I'm a network consultant for corporate america. I do some web design as well. I was looking for some computer icons and when I came across your site, I just had to stop and to let you know how Beautiful your designs are. I should be stopping by again.-Thank You, Izzy